20170606
20170708
20170714
20170715
20170806
20170810
20170811
20170812
20170813
20170818
20170819
20170820
20170821
20170825
20170826
20170827
20170828
20170901
20170902
20170903
20170904
20170909
20170910
20170915
20170916
20170917
20170918
20170921
20170923
20170924
20170927
20170928
20170929
20171001
20171006
&lt&lt
&gt&gt
20170714
Today I drew the bulkheads for the building jig. This was the last part of the drawing process. All 1000 coordinates are now drawn on 12 sheets of plywood a 2 sheets of MDF.
Lessons learned from the drawing process:
You need good lighting for accurate drawing. I always worked with the garage doors open and overhead lighting. I once tried to draw in the early evening but found the lighting too weak to draw accurately.
Always have an intermediate coordinate if you are drawing a straight line. If the line doesn't run through the three points, you made a mistake or your drawing surface is not flat.
I started out using a carpenters pencil but I found its line too wide for precision work. I use a sharpened 'B' grade pencil for plywood and 'HB' for MDF.
MDF is really bad too work with. It is very heavy and bendy. I used 15mm MDF. Next time I will gladly buy 16mm plywood. Even chipboard is better.
If you are drawing bulkheads it is best to draw a grid using the coordinates. This makes it easier to check and double-check the section shape.
Always check and double check. And don't be afraid to start over again. During the drawing work I had to do this twice.
Metrics: the entire spreadheet with coordinates was about 1000 coordinates. Each coordinate takes about 2 minutes, or 30 in an hour, which boils down to about 34 hours in total. Keep in mind that you can draw only 2-4 hours per day since you need the best lighting and you need 100% focus. The duration of the drawing work was 4 weeks with about 3-4 drawing sessions per week.
Before you start, check that each sheet is indeed rectangular and true. This is easily checked by measuring the diagonals using a long stringer with markings.
A datum line running at half the sheet height makes the drawing work a bit easier. Having verified that the sheet is truly rectangular, you can use the bottom and top edges to set up the horizontal position of each coordinate. Next you can put the vertical value offset from the datum line. Because the datum line runs in the middle your coordinate is always within your reach.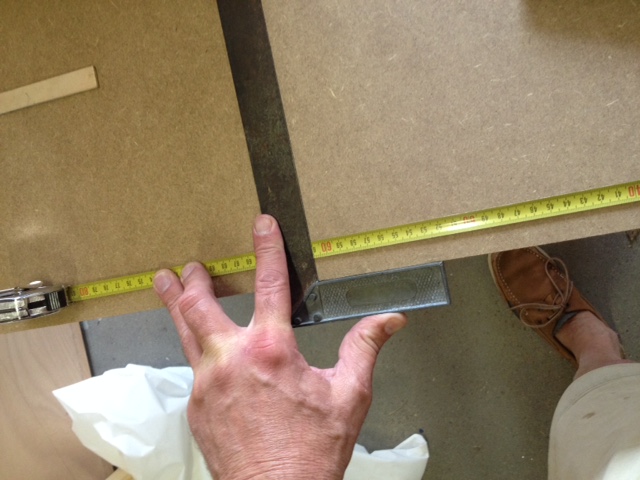 20170714_IMG_0011-1.JPG Preparing the position of the datum line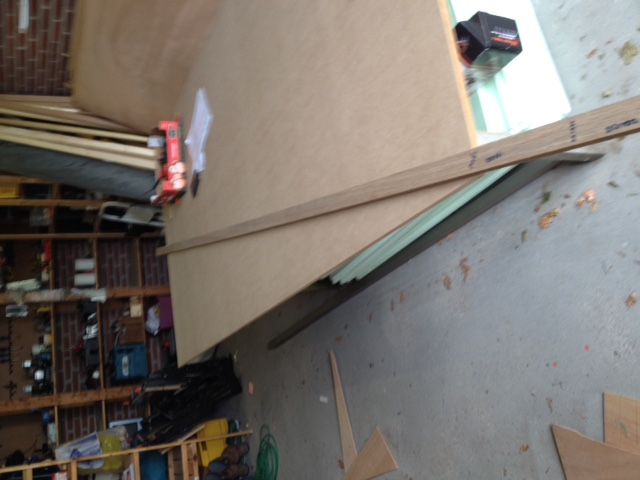 20170714_IMG_0012-1.JPG Checking the edges of the datum line with a diagonal.
20170714_IMG_0013-1.JPG Checking the opposite diagonal.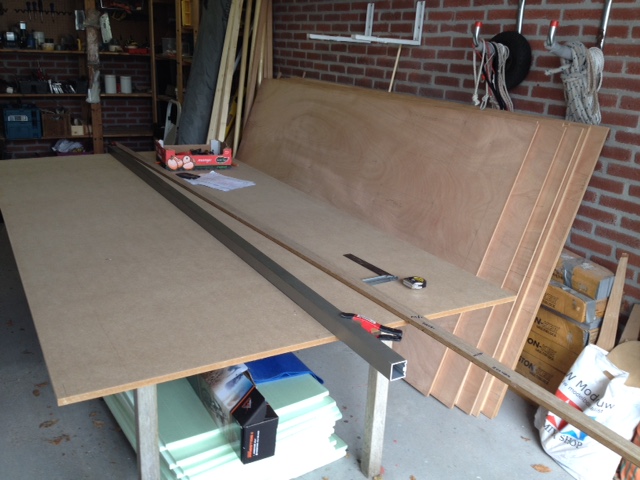 20170714_IMG_0016.JPG using a 40x40mm stainless steel rail as a straightedge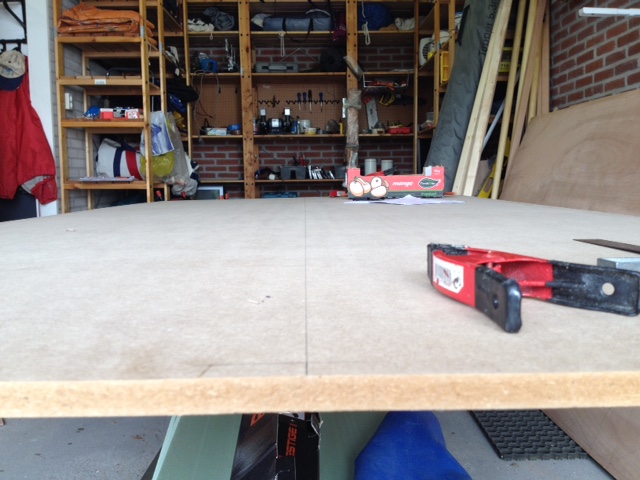 20170714_IMG_0018.JPG The datum line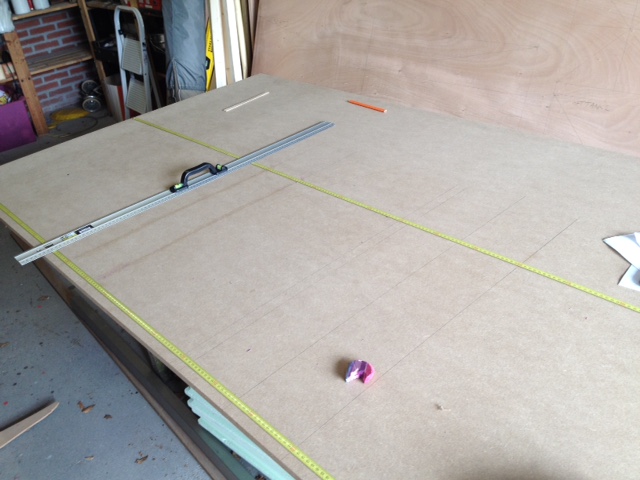 20170714_IMG_0019.JPG Drawing vertical lines for the grid of a bulkhead.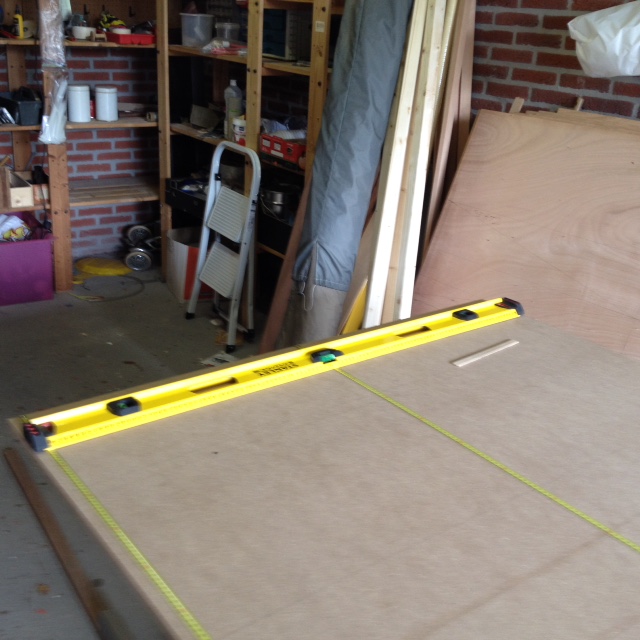 20170714_IMG_0020.JPG Measuring the vertical values of a coordinate from the datum line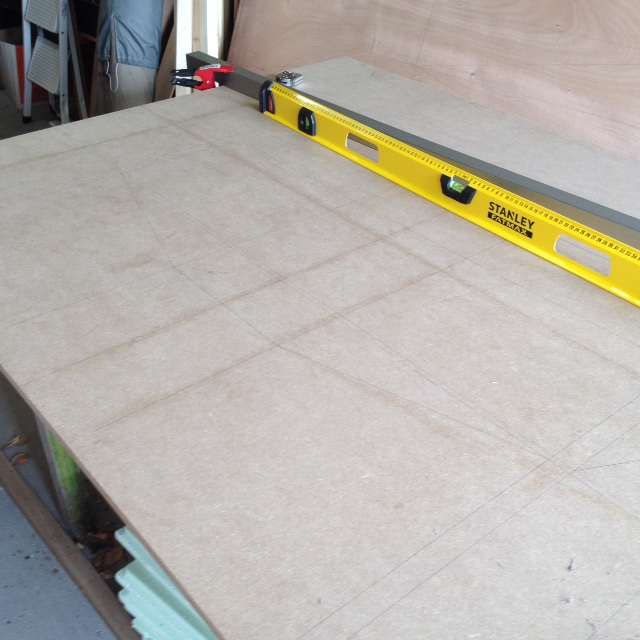 20170714_IMG_0021.JPG The grid for a bulkhead.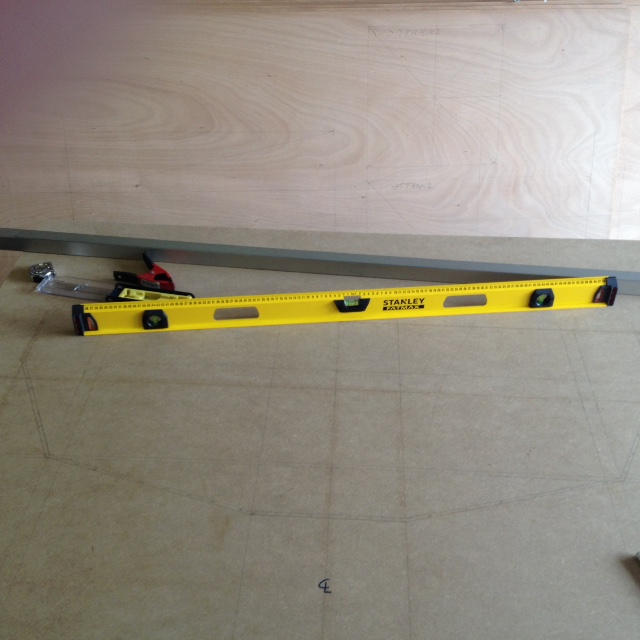 20170714_IMG_0022.JPG The finished drawing of the bulkhead.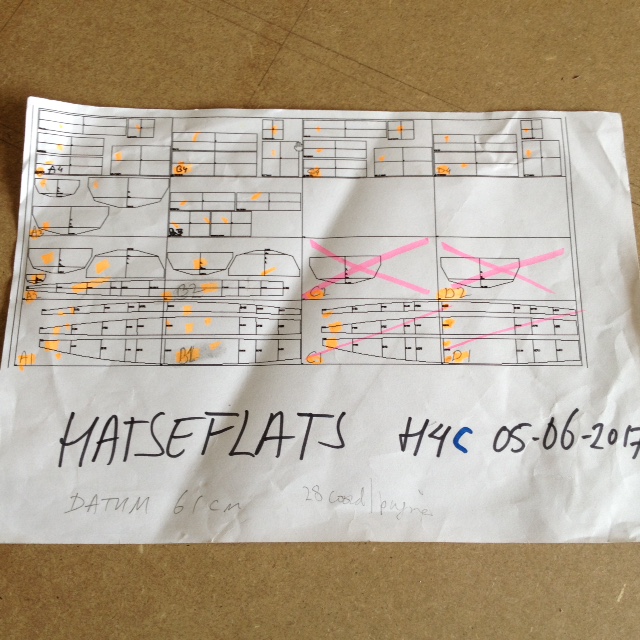 20170714_IMG_0023.JPG The progress sheet with all panels signed-off.