Hull Construction
Stitch and glue boats are built outside-in, and are basically monocoque structures. The panels are stitched together, bulkheads are stitched to the panels and glass tape/epoxy is used as the equivalent of stringers. Just like conventional boats, gunwales are added for robustness.
On the outside of the chines, we will use uninterrupted full length glass tape. Decided to use the construction method of TooPhat for the inside:
Use stitch and glue to fix bulkheads in position. This creates 8 different compartments
Add fillets and glass tape to each compartment. This allows to keep an easy pace.
Bulkheads should be ready to go with cutouts for hatches and deckbeams in place.
Temporary top sections of bulkheads must be easily removed (staple top sections to backing plate).
Hatches
Decisions:
No hatches in horizontal surfaces
Make elliptical hatches as described in Oughtreds 'Clinker Plywood Boatbuilding Manual'. Because these do not have hinges, the hatch cover is never in the way. And because they are elliptical, the hatch cover can be put inside the hatch until it is closed again.
Make one big hatch in the aft bulkhead (40x20cm)
Make one hatch in the mast bulkhead (starboard side).
Create inspection hatches in forward and aft watertight compartments
Create openings in aft daggerboard bulkhead to reach storage.
Daggerboard Case
Decided to create the daggerboard case similar to that of TooPhat, but with a few changes:
Daggerboard (24mm) passes through 40x18mm oregon pine at top and bottom. The solid wood adds strength in case of grounding or standing on the daggerboard. Also it allows to use a wider board if needed.
The sides are made of 8mm ply
The 'cassette' is relatively narrow to avoid too much water sloshing about. Extra strength is provided by 18x28mm stringers outside of the 'cassette'. This means that the total reinforced area is 92mm.
The cassette runs between S1592 and S2092 (50cm). The opening is only 35cm long.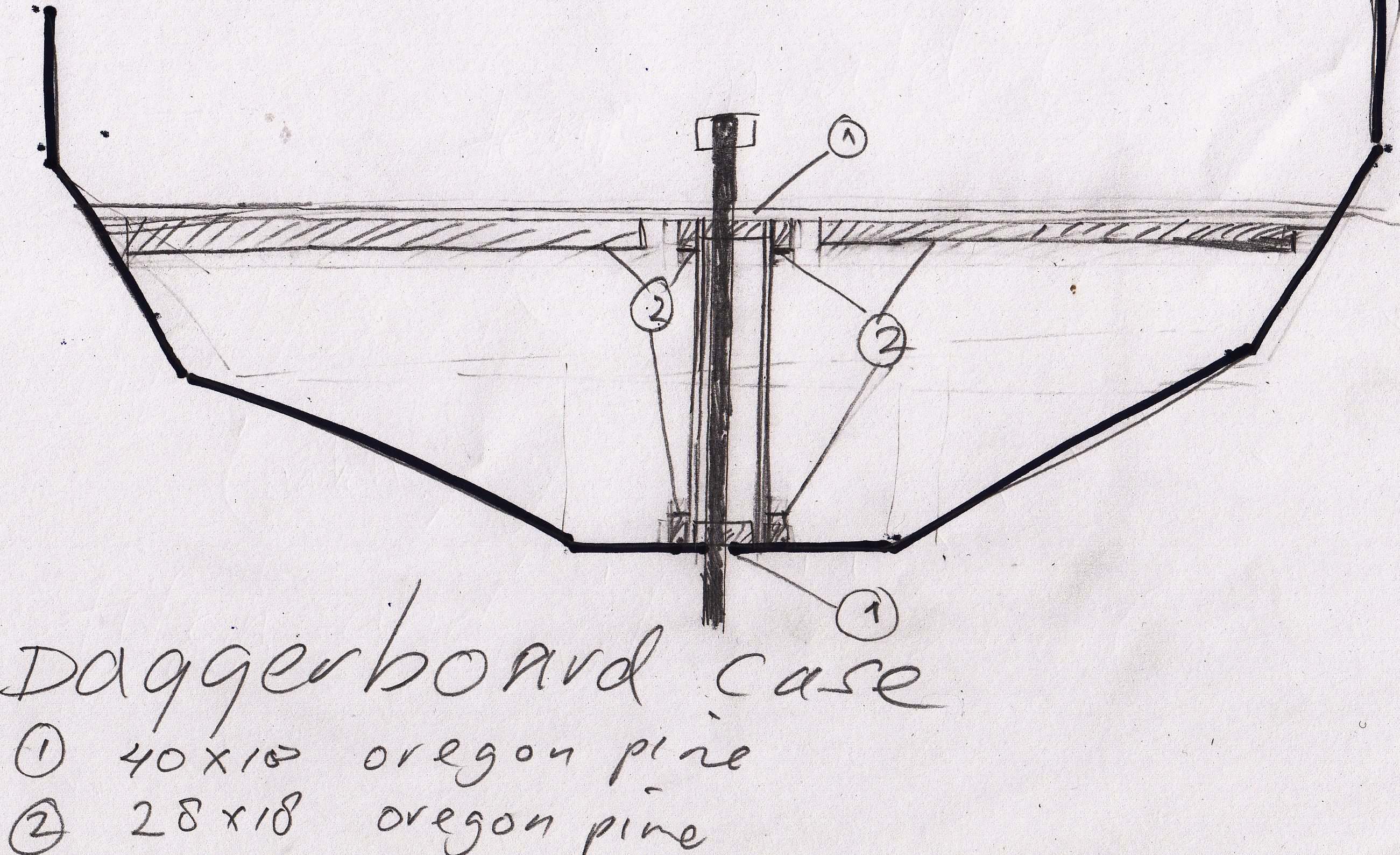 20170810_daggerboardcase.jpg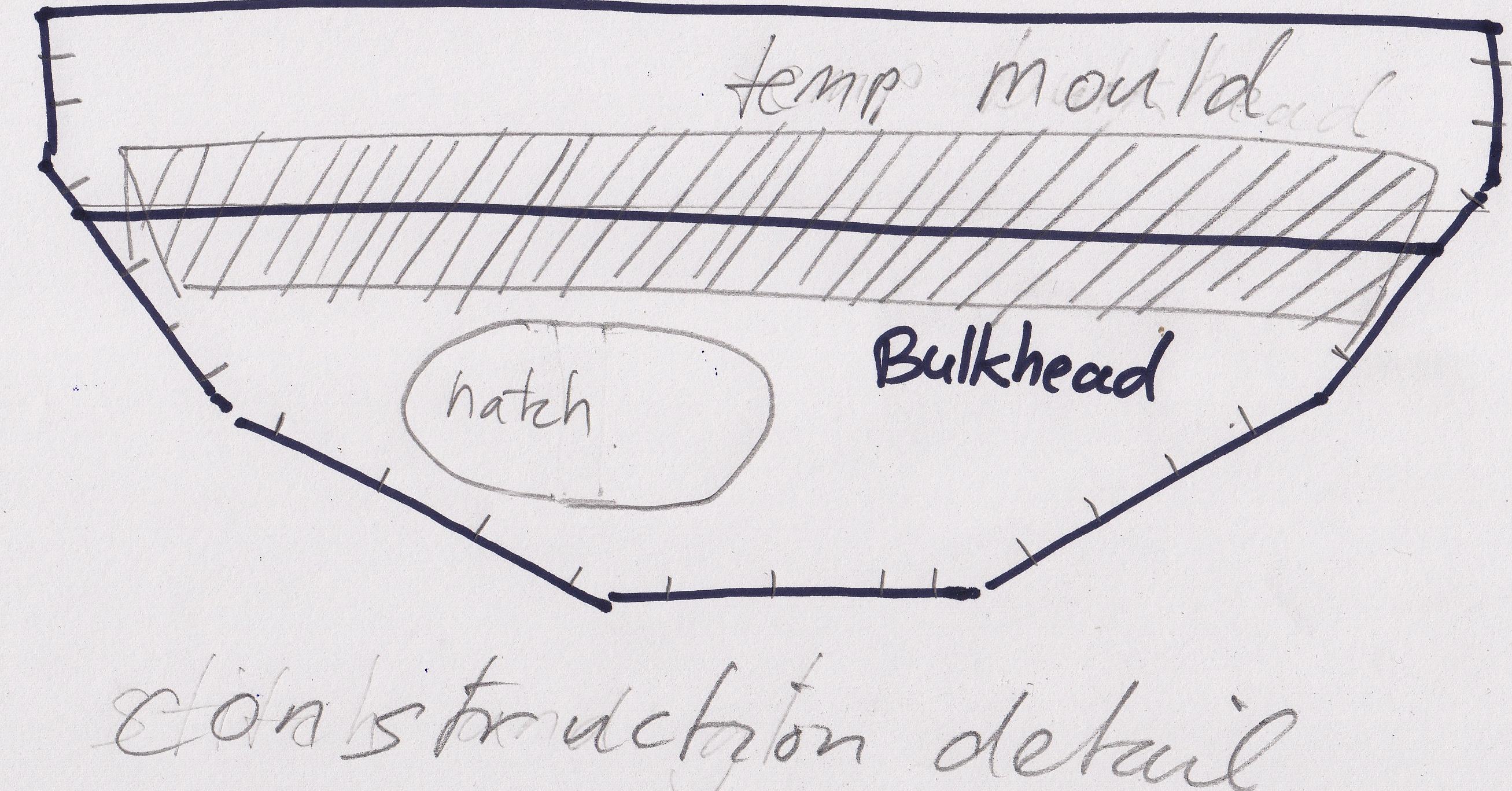 20170810_mould.jpg