20170606
20170708
20170714
20170715
20170806
20170810
20170811
20170812
20170813
20170818
20170819
20170820
20170821
20170825
20170826
20170827
20170828
20170901
20170902
20170903
20170904
20170909
20170910
20170915
20170916
20170917
20170918
20170921
20170923
20170924
20170927
20170928
20170929
20171001
20171006
&lt&lt
&gt&gt
20170715
Today I finally started cutting the hull panels out of the sheets using a circular saw. I used styrodur foam panels as a sacrificial layer. Cutting 3 panels took only 20 minutes, whereas drawing them took 4 hours.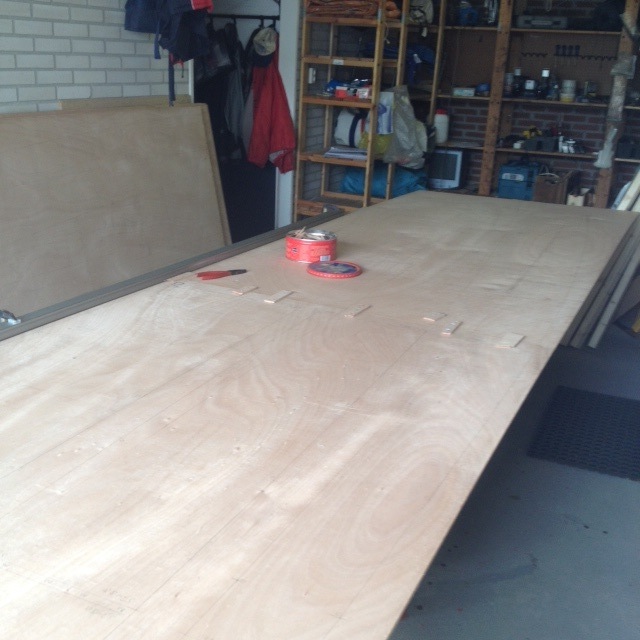 20170715_IMG_0025.JPG Drawing the transition lines between two sheets.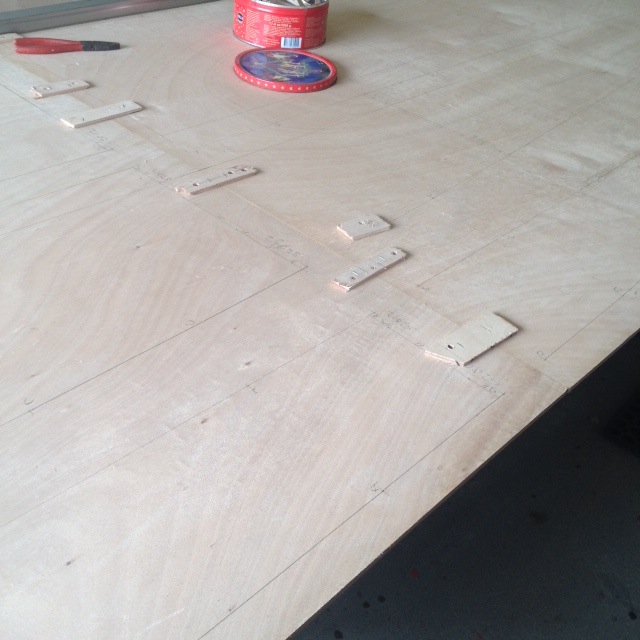 20170715_IMG_0026.JPG Temporary fastenings.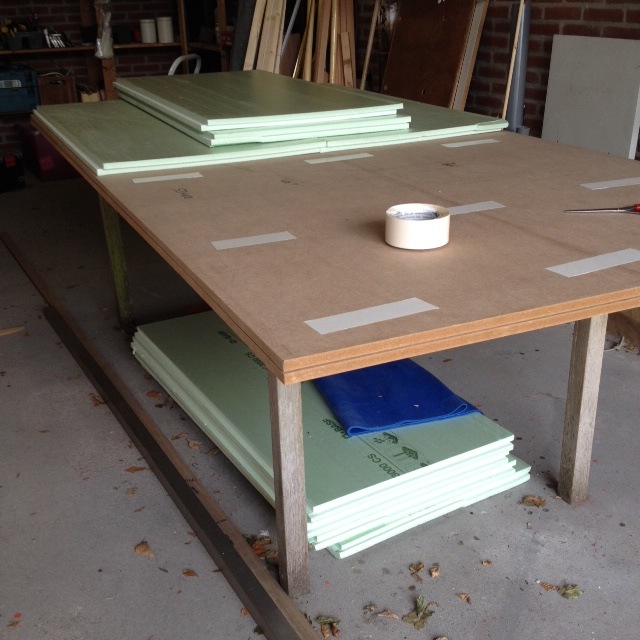 20170715_IMG_0027.JPG Doublesided tape is used to stick the foam panels on the under layer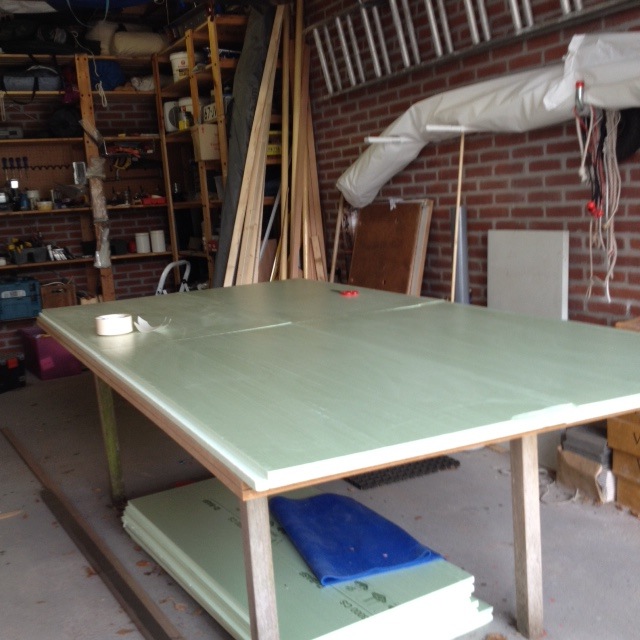 20170715_IMG_0028.JPG Foam layer of 4 styrodur panels 30mm
20170715_IMG_0030.JPG Circular saw set to app. 12mm depth for 8mm plywood.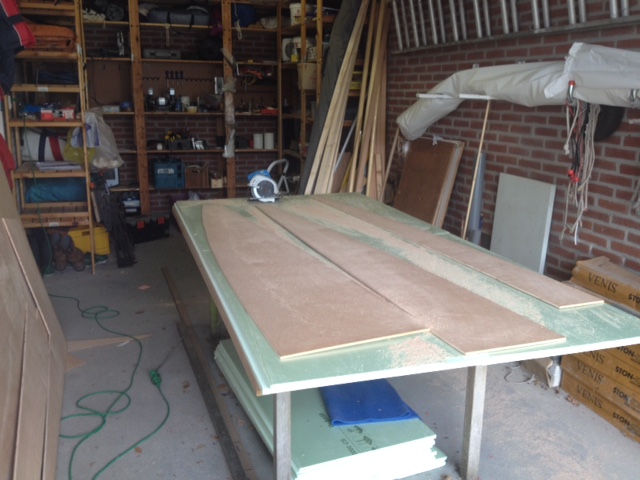 20170715_IMG_0031.JPG The first three panels